National Mosquito Catamaran Council
49th Mosquito Catamaran National Titles
2nd Jan 2021 to 8th Jan 2021 - Portarlington SC, VIC
The National Titles, COVID-19 and border closures - 21 Aug 2020
Hi all, on behalf of the VMCA committee I would like to let you know that we are continuing with plans to hold the Mosquito National Titles from Jan 1st at Portarlington S.C., as previously advised. Of course the National Titles being able to proceed will be subject to State borders being open and being able to comply with any Government regulations.
The event proceeding may also be subject to the number of entries received by 26th of October, so please go to the entry form and enter if you intend to participate, no need to pay fees yet, we just need to know if you plan to participate if the event is able to proceed. Don't forget the basic camping will still be an option at short notice, so don't let not having accommodation booked stop you from entering.
Keep your fingers crossed (things are looking up) to see you all on the water in January.
Regards, Gary Maskiell, VMCA President.
The 2020/21 Nationals will be held at Portarlington Sailing Club from Sat 2 Jan to Fri 8 Jan 2021.
The Notice of Race can be downloaded here, the entry form is here and further information will be published on the National Titles page.
Click here for the current entry list
Accommodation can be a bit difficult in this popular beachside area at this time of the year. The VMCA has been able to facilitate a basic camping option. This will be a paddock 7 km from the club with hire facilities (toilets and maybe a shower at this stage) and some access to power. Bookings will be taken for this option later in the year.
Camping is available at the Portarlington Bellarine Bayside Holiday Park which is immediately behind the club. Bookings for the 2021 January period are now open. The park books out quickly and gives priority to previous bookings.
www.bellarinebayside.com.au
Portarlington National Titles 2011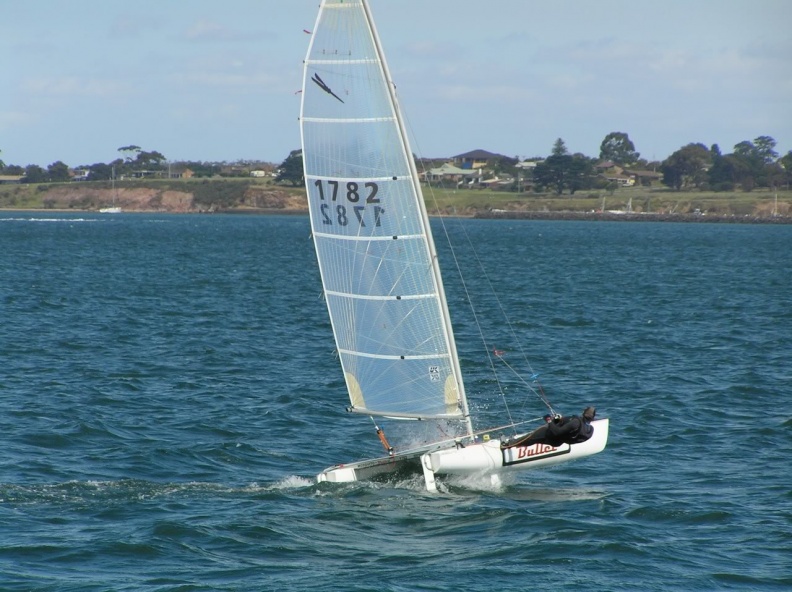 Upcoming Events
National Titles
Date:
2 January 2021 to 08 January 2021
Summary:
Portarlington SC, VIC
Chelsea YC
First race 1030am - Three races
Event details
Contact Andrew Ford 0480 103 378